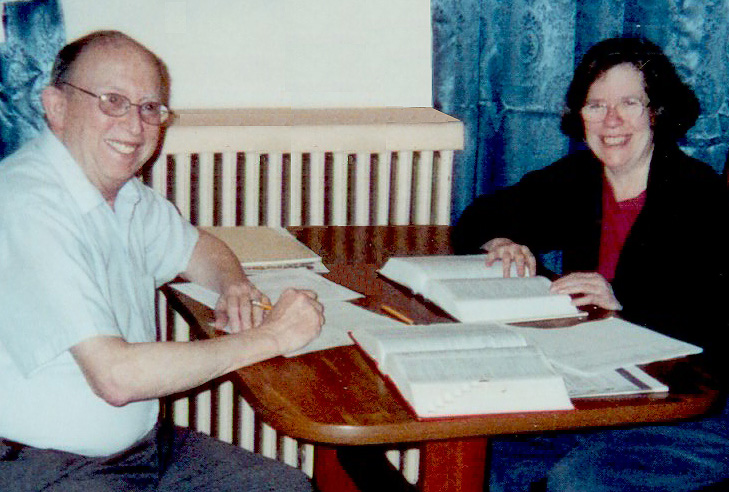 Bill Cobb

(the inventor of the CrosScan format) has a varied educational and professional background including music, teaching and sales. CrosScan is his life's passion. He is continually working to refine the complexity and interest of the puzzles.


Susan T. Brown

is the owner of Belle Vista Publication Services in Sunbury, Pennsylvania. Her educational background includes language arts and publications design. Her wide range of interests and research skills generate an inexhaustible variety of puzzle themes.



Barry R. Keefer is a retiree who recently celebrated his 50th wedding anniversary.

His interests include travel, reading, photography,
Silver Sneakers senior fitness, drumming,
The Great Courses lecture subscriber, church, and word/jigsaw puzzles.

We generate a word list. Old tech combines with new ... Wikipedia, dictionary, thesaurus, almanac, observation and brainstorming are all part of the process. Generating a list can make a long car ride more fun, and it's a nice alternative to counting sheep.

We construct a grid and work from the list, fitting in as many overlapping words as possible. "Red herring" words also pop up during this process.

We brainstorm the definitions, using puns and humor but keeping it accessible.

We find a quotation to fill in the unused spaces. Sources include ThinkExist, the Quote Garden, and

The Home Book of Quotations: Classical and Modern

by Burton Egbert Stevenson. Song titles, movie quotes and an occasional original thought also provide quotes.

We proofread exhaustively, which includes solving the puzzle ourselves to make sure it will work well for you.